Magnificent journey of life and its teachings!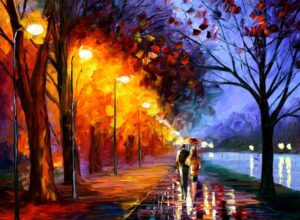 Life is said to be the best teacher anyone can have because what it teaches are all "practicals" and not theories! When we learn from theories, there is a possibility that we may forget few of them. But all those things we have learned by practicing are still lying embedded in our heart like the stories engraved on a solid granite slab that live into eternity.
Life begins to teach us from the very day we are born into this world and it would continue to teach us till our last breath.
Learning is the biggest asset a child, a school student, a professional, a teacher, politician, doctor, or for that matter anybody can have. Without learning we cannot have knowledge and without knowledge one would never be able to achieve success.
Each day offers many learnings. As a matter of fact we are blessed to have Day and Night day after day and night after night! We learn so many things with a day-start and it goes till the day ends. Learning is the part of life and it happens not just in schools or in colleges, but every day, every moment of life teaches us something.
Sometimes these learnings are good and sometimes they are bad and painful learnings and experiences for us. But I think if some bad things happen in our life, we should not give up what we are doing. We must remember that bad and painful experiences are not permanent and therefore after bad experience, it is time for the good to happen. Stay positive and happy. Work hard and don't give up hope. Be open to criticism and keep learning. Surround yourself with happy, warm and genuine people.
Learn to enjoy every minute of your life. Don't wait for something outside of yourself to make you happy in the future. Think how really precious is the time you have to spend, whether it's at work or with your family.
Every minute should be enjoyed and cherished because every minute teaches something new to us. There is an amazing power getting to know your inner self and learning how to use it and not fight with the world.
If you know what makes you happy, your personality, interests and capabilities, just use them, and everything else will follow beautifully. So be happy and try to learn from every moment of your life because — " Jise Jindgi Shikhaye Use Kaun Haraye"
M.S.Shekhawat
WOW Factor India Pvt. Ltd.