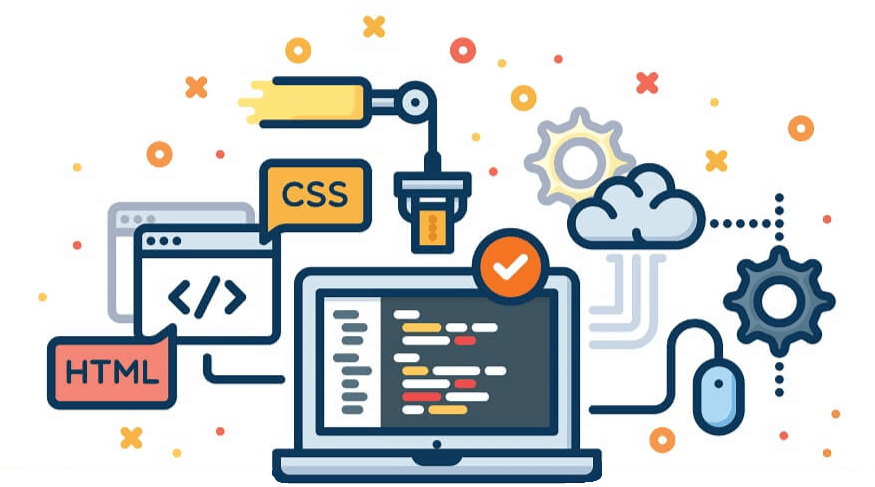 Good websites get applause. Great websites get business.
Don't let your website be just another URL on the web. We can help it be a powerful marketing medium to attract prospective customers. As a web developer with over many years of expertise in developing creative, conversion focused websites, we are well-poised to help your business make a mark online.
Websites have become progressively more complex as technology advances. What used to be a one-way static medium has evolved into a very rich and interactive experience.
Step – 1
Understand
Our development process starts with understanding your brand, resources, goals and develop an appropriate timeline & plan.
Step – 2
Research
We conduct a market research on your industry and competitors to construct a tailored strategy.
Step – 3
UX/UI Development
After research we start designing project keeping 2 things in mind UX/UI.
User Experience (UX) is everything. It helps in getting key features, functionality, etc. related with the project.
User Interface (UI) is what gives look and feel to all UX features & driving them towards content, features.
Step – 4
Design
Getting both UX & UI Idea together to deliver high-end user satisfaction.
Step – 5
Develop
At this step, is the point where the web site itself is created. All of the individual graphic elements from the prototype and use them to create the actual, functional site.
Step – 6
Quality Assurance
Does it All Work? Verify that every page looks great and works correctly. We thoroughly test the website's speed, functionality, security to ensure there are no errors or bugs left.
Step – 7
Delivery & Maintenance
It is time to deliver the project. This marks the official launch of your site, as it is now viewable to the public.One way to bring repeat visitors to your site is to offer updated content on a regular basis we can do that.