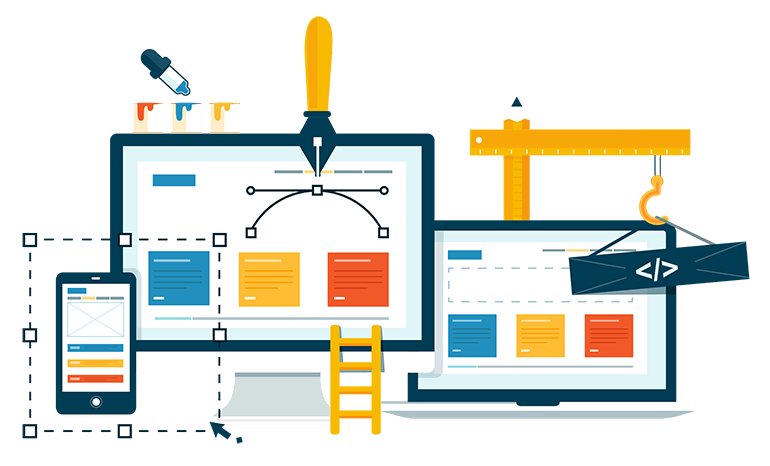 Not happy with the look of your website?
Great web design pushes the boundaries gives users an immersive digital brand experience.
Step – 1
Goal Identification
Design process starts with gathering information about your brand needs, main goals, targeted audience, etc. Prepare an estimated timeline and plan.
Step – 2
Research
At this phase we conduct a research based on your industry, competitors, audience, trends to prepare a better strategy of designs.
Step – 3
UX/UI Design
After research we develop a sitemap and wireframe for your project to visualize website looks, features, functionalities, structure & more.
User Interface (UI) is what gives look and feel to all UX features & driving them towards content, features.
Step – 4
Design
At this phase your website takes a shape. We design graphic, visual elements needed to make your website live.