Three day Genetic Brain Profiling & Counseling of students in Srinagar for Minority Ministry
On an invitation from Directorate of SAMAGRA SHIKSHA, Govt of J&K, WOW Factors visited for Srinagar for 3 days Genetic Brain Profiling & Counselling of students. The three day workshop was inaugurated by the Joint Director-Trainings and Principal, SIE, Kashmir on 15th of December 2018 and concluded on 17th of December 2018 in the sprawling premises of GHSS, Kothi Bagh area of Srinagar.
Being a pilot project about 90 students in the age group of 14-18 attended the workshop. In addition to this 7 teachers were also designated to undergo the brain profiling and attended special awareness generating activities related to the brain profiling.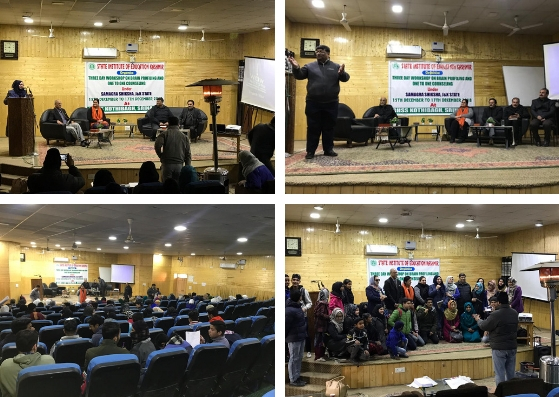 The three-day Sessions witnessed WOW Factors giving guidance to Parents who came along with students and we took a session for Teachers to enhance the quality of their facilitation and how to build amiable relationship with the students.